Considering Coachella? Here are a few things you need to know
There's no doubt that Coachella is awesome. It only happens once (well, now twice) per year and we spend the rest of the year looking forward to the next one. If you're considering your first-time attending Coachella, then some congratulations are in order. It's quite the accolade! A lot of people never get to go to Coachella, consider yourself as part of the lucky few. Now that we've got that out of the way, let's drop some mind-blowing wisdom on you. You can't just board a plane and jet off to the event. There are quite a few things that you need to know first. You definitely don't want to be that awkward newbie that waits in the line for your ticket like everyone else.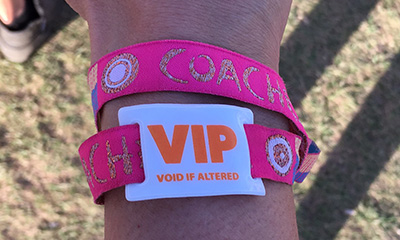 VIP all the way
Coachella is probably the best chance you are ever going to see and where you'll get the band you have been dying to wear. All the music is in one place and it makes sense for you to just hop on a plane and get down to the Coachella ground. But always remember that there are things that aren't that easy when it comes to this pesky event. A normal ticket simply won't do. We hate to suggest this but going VIP is probably the only way you are going to catch some good music. VIP Coachella ticket might seem infinitely more expensive but trust us, they are worth it. With VIP tickets, you'll get special parking and access to the VIP section, which is where all the fun is in the first place. You'll get access to better food, from quality chefs to a better viewing experience. You won't end up being that guy or girl standing at the edge begging someone to help you get in for a better view.
If you are going to be staying in LA, find yourself a premium place to lay your head. LA might be the City of Angels, but trust me, there are some pretty devilish places to stay. We've experienced our fair share of terrible room service and reception and we swore we'd never go back. Don't save another measly hundred bucks and risk ruining your stay in Los Angeles. We recommend staying in Palm Springs. It's incredibly close to the Coachella grounds and has excellent customer service.
Have the tickets mailed to you
We know it's tempting to wait in line for your ticket and just deal with the entire situation when you get there, but it's a bad idea. First of all, the ticket stand isn't remotely close to the venue. You'll have to go about twenty minutes in another direction, then wait for a ridiculously long time in a never-ending line under the heat of the sun. After that, you'll have to make your way back and fight your way to the venue after you have missed quite a bit of the program. It's just way better to have your ticket mailed to you and it'll save you all the trouble.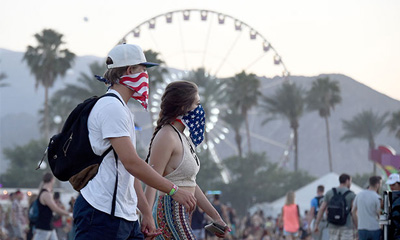 Always go with a bandana and a jacket
These two things might seem unconnected but you'll thank us later. The thing about the Coachella grounds is that it's pretty windy and dusty. A few hours into the event, there is always a lot of dust. At this point, most people will be completely immersed in the music. They'll be jumping and stomping and things can get a little bit dusty. There is also the slight chance that a dust storm might just grace the event – not joking.
The valley is as hot as it is cold. At night, the temperature can really bottom out. If you came for the weekend thinking that you'll be jamming through in your crop top or tank top, you are sorely mistaken. The temperature really flips at night and you don't want to be one of those people who eventually buy a hoodie at these times. They are usually expensive and are basically not worth it. Always go with a jacket.
Coachella is best enjoyed sober
Some opt for a strict no-booze experience at Coachella. It's not that you can't get booze at the event; you are just better off staying sober and letting the music be all the escape you need. Usually, the booze and other refreshments are set up far away from the stages. They also don't let you leave the area with any alcohol – they don't want anybody getting doused with beer. And of course, you can't come to the event with your own booze. So, in summary, you can get you to buzz on if you are willing to lose your spot, miss half of the set, and pay $10 for a beer. It's just better to enjoy the music and go booze hunting after your band is done with their session.
Drink lots of coffee
Coffee is vital if you plan to stay for the entire weekend. There is a lot of caffeinated snacks and drinks but pure coffee is the way to go. They will help you with your sleepy head and can help you catch all those AM shows.
Fast tips
Use portable toilets. They aren't as bad as they seem.
Try all the special delicacies that the vendors offer.
Bring lots of money.
Come early for a better parking spot or just ride a bus.
Now you are finally ready for Coachella!