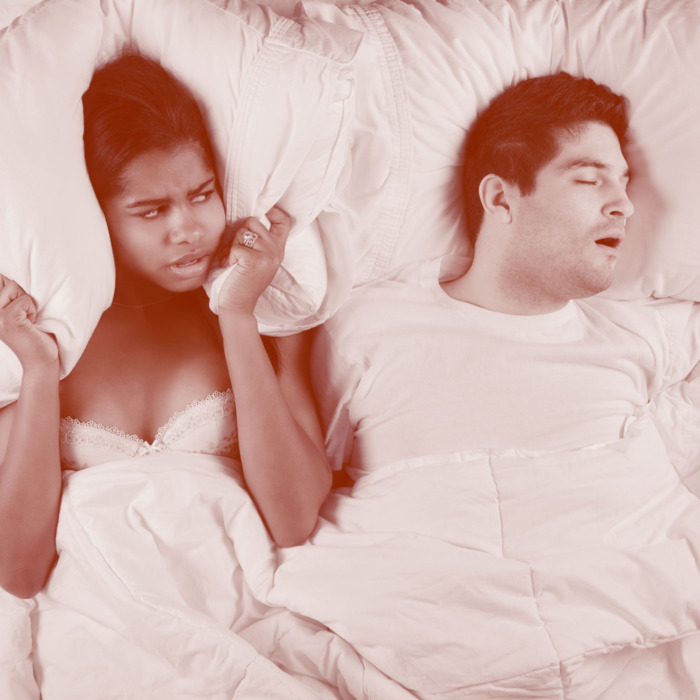 A simple snore or a more serious health issue?
Your partner might not have the heart to tell you, but your snoring sucks. They might tell you that it's slight and cute and they don't mind, but they are just trying not to hurt your feelings. I, on the other hand, have no such obligation. In truth, snoring isn't as annoying and unbearable as I make it out to be. It might actually be "cute" but something has to be done about it nonetheless. It might be a sign of something more serious than just a mildly distasteful sleeping habit. So, is your snoring far more serious than you think, or am I just being hard?
Having sleep apnea isn't necessarily a bad thing (ok, technically it is). But it doesn't always have to be life or death. You may see a doctor and try to get things sorted out before it's too late. After all, sleep apnea deprives your entire body and brain of some much-needed oxygen.
An individual is said to have sleep apnea when he or she does not get enough oxygen during sleep because the brain isn't sending signals fast enough to the rest of the body. It doesn't know to breathe in during sleep or when the muscles of the throat are relaxed that causes the pathways to narrow, so the body doesn't get enough oxygen during sleep.
There are three major types of apnea and although their causes vary, they pretty much cause similar problems down the road. I'm not typing this long list of diseases to scare you but here are some of the diseases that can arise from sleep apnea are:
High blood pressure
Type 2 diabetes
Metabolic syndrome
Liver problems
Sleep-deprived partners
Although the diseases on this list are scary and often life-threatening, they rarely happen in most cases. Like with most life-threatening diseases out there, early identification is what it's all about.
Here are a few ways of identifying sleep apnea:
Loud snoring
Short moments when you stop breathing completely
Dry mouth in the morning
Falling asleep during the day
Insomnia
Irritability
Short attention span while awake
Note: Sleep apnea isn't quite identical across the spectrum. Some people don't even snore loudly at night. I know that this might sound confusing but things aren't always as simple as they seem. You have to watch out for some of the other symptoms if you think that you might have sleep apnea. Your best bet is to just get yourself checked whenever you can.
Now then, how exactly can we help ourselves when we find out that we have sleep apnea?
Although there are some home remedies and radical dietary alternatives, the safest solution is going with modern medicine. In-person sleep studies, surgeries, and even medications are all options that might be available to you. With that said, here are a few things easy ways to help with your sleep apnea.
Keep your weight under check
Although this symptom is particularly restricted to obstructive sleep apnea, it's a great idea to adopt it nonetheless. It'll look after your long after the sleep apnea has passed and it does come with some added physical advantages. It is well known that obesity has a lot of unsightly consequences, but what most people don't know is that it can also be the cause of sleep apnea. Obesity blocks some of the essential pathways such as the nasal passages and this often results in sleep apnea.
Change your sleep position
It has been noted that certain sleeping postures actually help with your sleep apnea. As simple as sleeping on your side can greatly impact the overall frequency of your snores and gasps. Sleeping on your side makes it less likely for your tongue to obstruct your airway. Although not everyone is immediately relieved by this simple home remedy, it's still quite memorable if all things are considered.
Quit smoking
In case you might not know, smoking can kill you eventually. They don't only break down the cells in your lungs, they also increase inflammation and fluid retention in the throat which can cause sleep apnea.
Sleep regularly
I understand that gasping for breath in the middle of the night can be problematic but adequate sleep goes a long way in improving the quality of your sleep and your life span altogether.
Your partner's sporadic sleeping pattern might not be a result of his or her strange sleeping habits. It might be something more serious than that and you should always watch him or her when they are asleep. That's when you will really know if they are at risk.