5 Healthy Midnight Snacks You Have to Try
You just finished binge watching your favorite TV show around 12:30 a.m. Then, hunger strikes. You saunter over to your fridge and snack cabinet to see what yummy snack you'll devour. The oven dings and your pizza rolls are ready as you open the crisp bag of Doritos. The midnight cravings…we've all had them. And we've all had regrets the morning after. Now, you no longer have to feel regret about your snacking habits. Here are 5 healthy snacks that can replace the not-so-healthy options and taste just as good.
1. DIY Popcorn
Instead of the buttery, sodium-filled microwavable popcorn, make your own. All you need is the kernels. You can pop them over the stove on a pan and lid with oil, butter, or a healthier substitute like avocado oil. Once all of the kernels are popped, you can season it with salt, pepper, cayenne pepper to add some spice, parmesan cheese, etc. Get creative! Make it to your preferences. It's more fun this way and better for your health.
2. Chocolate Nut Butter Dates
No, not the kind that you take out to dinner. Take some dried dates, split them in half and take out the pits. Then, fill the insides with your nut butter preference: almond butter, natural peanut butter, cashew butter, etc. Melt some chocolate and drizzle on top. Set in the freezer. And ta-da! These are a great substitute for your candy bar cravings with less than half the calories and double the nutrients. Prep this tasty snack in advance so that when midnight strikes, they are ready to be eaten!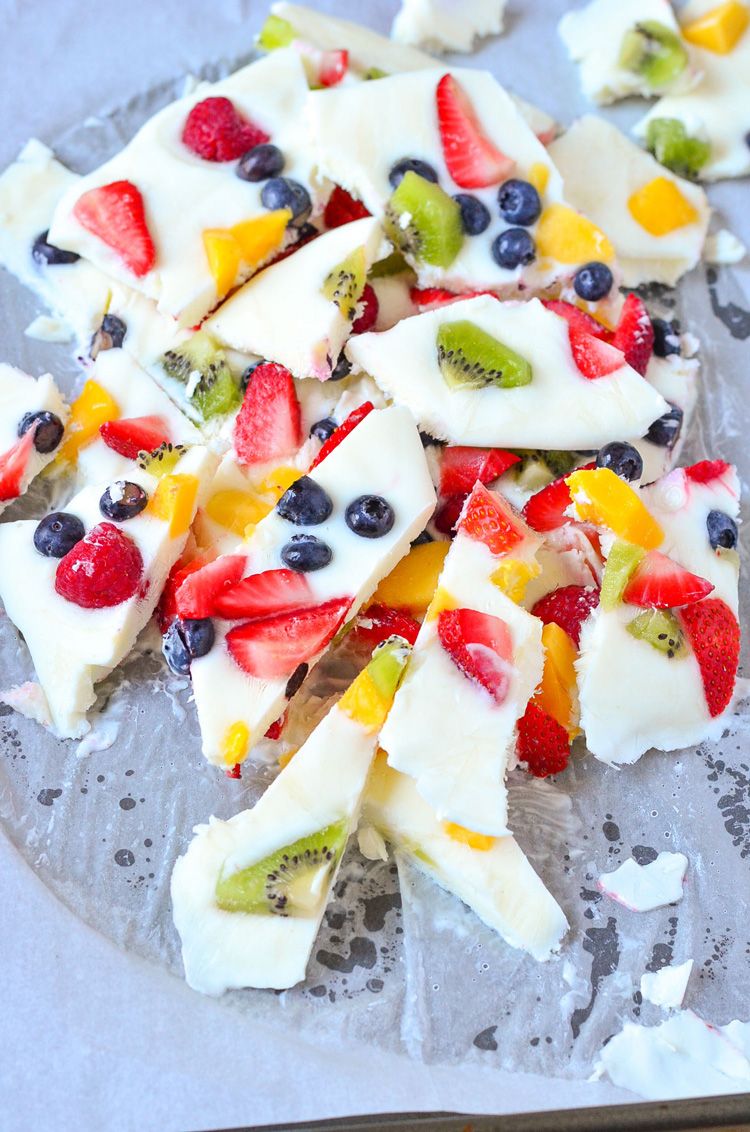 3. Froyo Bars
In the mood for ice cream? Try these froyo bars instead. On a cookie sheet, spread out your favorite yogurt flavor (vanilla, strawberry, blueberry, etc.) in a thin layer across the pan. Sprinkle granola and fruit on top. Make them to your liking. You can even try crushed oreos or sprinkles as a topper! After you're done adding the toppings, stick them in the freezer for at least an hour before serving. When you're ready for them, cut them up into bars and enjoy!
4. Honey Drizzled Apples
Just like a caramel apple from the fair! All you have to do is slice up some apples, drizzle them with honey, and eat! Simple, easy and delicious. Add some chocolate chips on top for additional flavor and some crunch.
5. Cheese and Crackers
Basically your own charcuterie board! Slice up some cheese and add them to your cracker of choice. Add pepperoni to make yourself a mini sandwich. You can even melt the cheese on your cracker in the microwave to make it like nachos. Instead of cracking open that bag of doritos, try these instead. It fulfills your savory desires in a more fun way.
Some simple hacks to live by: replace chips with nuts, eat fruit when craving something sweet, avoid sodium-heavy foods. Following these steps will leave your tummy feeling better after your late-night snacking. Now you can enjoy your cravings without regret.