Tips for staying active and healthy as your family begins to grow
Maintaining a loving relationship with your partner is one thing, extending that love and including your growing new family members is another. With your partner it's simple, you have known each other for a long time. It's just a matter of living with each other, and everything usually comes naturally. It will be a different story once you have kids. You have to put in a little more effort. They are their own person, and knowing another human being takes time and effort.
In this post, we will go over some of the best ways to keep to channel that effort into something productive while keeping you and your family healthy at the same time.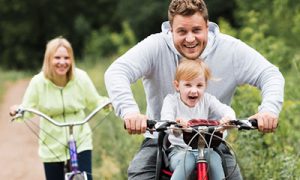 Family exercise
We all know that having kids can wreak havoc on your waistline. It's not just the pregnancy, it's also everything that comes after. Your schedules will definitely change when you get kids. The hour or two you go to the gym will be replaced with homework time or doctors' appointments.
You may never get your body back, but, that doesn't mean you can't get some exercise in. We recommend that you schedule family exercise time. Instead of spending hundreds of dollars on a gym membership,  we recommend exercising with the family.
When I mean exercise with the family, I don't mean HIIT sessions with the kids in the park. I mean fun games that won't really push your kids, but it should get their heart rate up. Play tag with the kids, jump rope with them, hold a dancing competition, and do anything physically stimulating that tickles their fancy.
Exercising has a lot of health benefits for both of you and your kids. With your regular tag and jump rope sessions, your little ones can get all the exercises they need to maintain a healthy body fat percentage and grow muscles.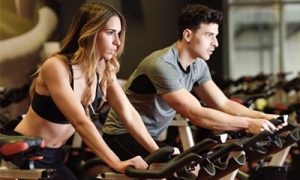 If you can't flat out exercise, sneak in a little bit of cardio whenever you can
Kids can be challenging to control. Most of the time, they do what they want, and it is our duty as parents to trick them into doing what they don't want to. If your kids don't like exercise, try getting them to do these things and make it a family event.
Get them bicycles: a lot of kids would jump at the opportunity to learn how to ride a bike. Once you teach them and you are sure they are good enough, have a little bit of family fun. Host short races and family cycling sessions. A little bit of competition always gets kids riled up, and that is what you need to keep them happy and healthy.
Get a dog(s): Dogs are great all-around pets. Not only do they teach the kids a little bit about responsibility, but they are also a great way to sneak in a little bit of exercise into their daily life. Taking the dogs for a walk once in a while is a great way to get exercise without making the kids think that they are actively exercising.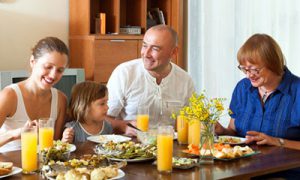 Eat as a family
One of the biggest mistakes parents make when they have kids is paying too much attention to what their kids eat and too little to what they eat. A lot of parents love their kids, and that is not a crime at all. They spend hours every day, making sure they eat healthy meals, but as soon as the kids are out of the house, they are usually too exhausted to whip up something healthy for themselves. Most often than not, they end up feasting on tacos and burritos during lunchtime and leave the healthy eating to the kids.
The best way to stay healthy and make sure that you stay in your kids' lives long enough to see them grow up and possibly make you grandparents is to eat as good as your kids eat and that usually means you have to eat together as a family.
With your young ones always in the room while you eat, you'll be compelled to eat as much Brussel sprouts and broccoli as they eat and stay healthy at all times. Plus it will help you actually know your kids. I don't know about you, but when I was growing up, family dinners – which were almost every night by the way- allowed me to really talk to my parents. It is a simple yet effective way of keeping tabs on the entire family and getting to know your kids a little bit more.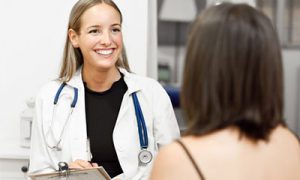 Schedule a regular visit to the doctors as a family
It's no secret that kids don't like trips to hospitals. They hate needles, and the hospital isn't the most pleasant place in the world. Visiting hospitals can be pretty overwhelming for your young ones, and that is why I recommend demystifying the horrible myths they hear about the hospitals. If you are about to take a shot, let them see you do it and show them that it is not that scary or painful. Pay special attention to their fears and help them develop a special connection to health institutes. It will save you tons of trouble when they are much older.
The key to maintaining a healthy family is keeping everyone in the loop. Spending time with everyone in your family is important. The more time you spend with them, the easier it will be to keep them safe and stop dangerous habits from taking root. Spending time with the people you care about makes it infinitely easier to keep you and the entire family healthy safe and active.